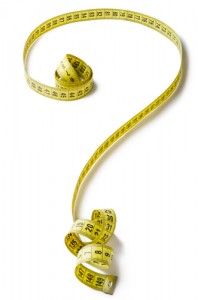 Individuals who have experienced bariatric surgery, significant weight loss, or sagging skin and excess fat due to aging may be good candidates for body contouring procedures. Plastic surgeons Dr. Robert Oliver and Dr. Jason Jack offer body contouring procedures that can make a significant, positive difference in your life. Here are some answers to frequently asked questions about body contouring.
What Is a Lower Body Lift?
The lower body lift (belt lipectomy) corrects sagging skin and excess fat caused by pregnancy, excessive weight loss, or aging. During the procedure, the surgeon removes loose skin and excess fatty tissue from the abdomen, waist, buttocks, hips, and/or thighs to improve body contour and restore the body to a more youthful appearance.
Will a Lower Body Lift Eliminate All My Body Problems?
Because the lower body lift is an amalgam of procedures that remove excess skin and fat from multiple areas, it can significantly improve your body shape. To further enhance your body shape after drastic weight loss, consider an upper body lift as well.
What Procedures Might I Need After Bariatric Surgery?
While bariatric surgery can significantly improve your quality of life, post-bariatric patients often experience sagging skin and excess fat in stubborn areas. Body contouring can correct these problems and further improve your quality of life after bariatric surgery. Depending on your body, multiple stages of procedures may be recommended.
Stage 1
Patients may start with liposuction or abdominoplasty to improve the curvature and firmness of the stomach area. For more extensive improvements, patients undergo a lower body lift to remove excess skin and fat from the lower torso and/or upper legs.
Stage 2
Patients may undergo an upper body lift with a breast lift, breast augmentation or reduction, and/or upper arm surgery (brachioplasty).
Stage 3
If needed, patients can undergo an inner thigh lift.
To maximize recovery, we recommend waiting for a few months between stages. However, not every individual needs the same procedures, so you will want to discuss your needs with our surgeon. He will create a customized treatment plan for you.
How Long Will I Have to Wait Between Procedures?
In most cases, patients should wait two to four months between procedures.
What Is Recovery Like?
Recovery from body contouring can take one to three weeks. For the lower body lift, you will need to stay overnight before returning home, and we recommend waiting two to three weeks before returning to work. For an upper body lift or thigh lift, we recommend seven to ten days at home. During recovery, wear your compression garments as needed and follow the surgeon's instructions for proper fluid drainage after surgery. Rest well in the first few weeks following surgery to help the healing process, and avoid exercising for at least six weeks. Ultimately, your body may require more or less time for recovery than this, so follow your doctor's recommendations.
How Expensive Is Body Contouring?
As body contouring is completely customized for the patient's needs, it is impossible to offer a general answer regarding cost. These details can be discussed during your consultation. Bear in mind that some insurance companies may cover certain expenses. For example, your insurance may cover breast reduction, or it may cover a tummy tuck (abdominoplasty) if you have excess skin that hangs over the pubic region (panniculectomy). Lifestyle Loans may be used to help pay for body contouring procedures. If you need several procedures performed, we will work with you on financing and may offer discounted fees to help make body contouring more affordable for you.
We'd be happy to answer any other questions you have about body contouring when you come in for your initial consultation. Call us at 205-298-8660 or contact us online to schedule your private consultation today.