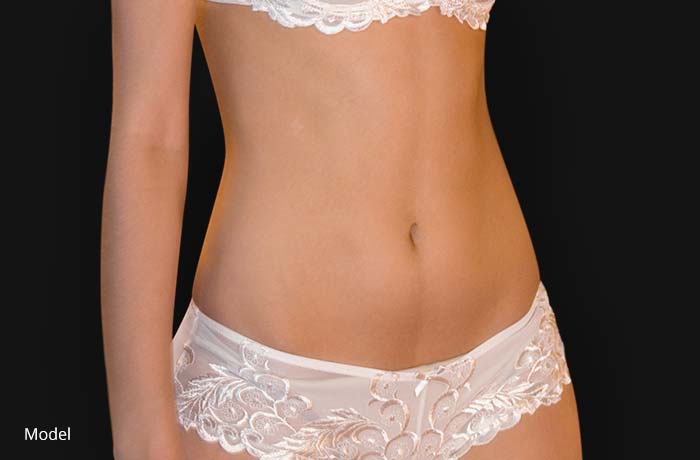 Tummy Tuck (Abdominoplasty)
Birmingham, Alabama
A tummy tuck (abdominoplasty) helps reduce the appearance of a protruding midsection. If you would like to learn more about this procedure, call our Birmingham, Alabama office to schedule your consultation.
Stretched abdominal muscles and loose, sagging skin are often difficult features to treat with diet and exercise alone. Robert I. Oliver, Jr., M.D. and Jason M. Jack, M.D. located in Birmingham, Alabama offer tummy tuck surgery at their practice, Plastic Surgery Specialists. Providing patients with personalized care and close attention to detail, our plastic surgeons and caring staff welcome those interested in this body contouring procedure.
"We are a plastic surgery practice devoted to rejuvenating and enhancing your natural beauty using state-of-the-art procedures that will result in beautiful, natural results that make you look better and feel more confident about your appearance!"
---
Those in search of a tummy tuck specialist often turn to Dr. Robert I. Oliver, Jr. or Dr. Jason M. Jack located in Birmingham, Alabama. They also serve the Tuscaloosa and Anniston areas.
Tummy tuck surgery (abdominoplasty) is designed to help reduce the appearance of a protruding midsection through an incision made in the lower abdomen from hipbone to hipbone. Dr. Oliver or Dr. Jack will then tighten the abdominal muscles and remove excess skin; in some circumstances, an additional incision is made around the navel in order to create a new opening for the belly button.
Abdominoplasty has always been a popular cosmetic treatment, particularly amongst women who dislike the effects childbirth has had on their body shape and want a return to a tighter flatter tummy. In some cases liposuction is performed at the same time as a tummy tuck for an overall improvement to the profile of the abdomen.
Reasons for Considering an Abdominoplasty:
Inability of dieting and exercise to improve the abdomen area.
Excessive accumulation of skin following weight loss.
Loss of skin elasticity or diastases (loose abdomen muscles) due to pregnancy.
The removal of unsightly skin and fat deposits as well as the proper alignment of the abdomen muscles to produce a more flattering look.
General Procedure
Abdominoplasty surgery usually lasts between 2 and 3 hours, depending on the desired look and the patient's unique physiology. To begin the procedure, an incision is made just above the pubic bone area. This incision goes horizontally across the lower abdomen towards the hip bones. The skin is then stretched away from the muscle tissue, and excess skin is removed. The abdomen muscle tissue is tightened to provide a firmly contoured stomach and well-defined waistline. Finally, the incision is closed; and the skin is stitched back into place. Usually the procedure requires an additional incision around the navel in order to provide the best results.
Recovery Process
Generally, post-operative instructions call for no heavy lifting or strenuous activity in order to speed up the healing process and recovery time. As the body recuperates, the tummy tuck patient can expect some minor swelling, pain, and discomfort. Medication can be prescribed to relieve any pain caused by the procedure. The stitches around the belly button will be removed shortly after the surgery depending on the procedure(s) involved. Resorbable sutures are used for the remainder of the incisions, therefore allowing for minimal suture removal. Usually one to two drainage tubes are placed during surgery. These are usually able to be removed early in the post-operative recovery process. Normal activities can generally be resumed within two weeks. It may take up to a year for the body to completely adapt to the new abdominal configuration. With proper diet and exercise the striking results of the surgery will be long lasting.
LIPOSUCTION AND TUMMY TUCK PROFESSIONALS
Dr. Oliver and Dr. Jack located in Birmingham, Alabama are board certified by the American Board of Plastic Surgery (ABPS), as well as members of the American Society of Plastic Surgeons (ASPS). Their experience and qualifications allow them to provide satisfying results for their patients.
In addition, some Birmingham, Anniston, and Tuscaloosa tummy tuck patients combine other body enhancing procedures like breast augmentation for a more streamlined physique. The most common of these includes liposuction surgery ("lipoplasty"); in which stubborn pockets of fat are removed from certain areas of the body for more dramatic results. Further details regarding liposuction in Birmingham can be discussed during an initial consultation with one of our plastic surgeons.
If you would like to see examples of patient results, you may view before and after tummy tuck photos.
Tuscaloosa, Birmingham, and Anniston tummy tuck patients may contact Dr. Jack or Dr. Oliver by calling their practice at (205) 298-8660. You may also fill out a contact form or send us an e-mail.