BOTOX® Cosmetic is an extremely safe procedure to treat wrinkles. In our Birmingham office, we use BOTOX® Cosmetic with great success to treat dynamic wrinkles and aging skin. Contact us today to schedule your consultation.
BOTOX® injections have truly revolutionized the treatment of wrinkles. This is now the most popular non-surgical cosmetic procedure performed by doctors in the United States.
BOTOX® injections are unparalleled for the treatment of forehead, lower brow, and crow's feet wrinkles. In fact they can have the same effect as a surgical brow lift. They're also great for eliminating lines around the eyes and give the patient a rested and fresh appearance.
BOTOX® treatments are certainly not just for women. Men are concerned about their appearance as well. A man who goes to the gym; and cares about his clothes and personal grooming understands that his appearance says as much about him professionally, as personally.
BOTOX® Cosmetic

in Birmingham, AL

Life is about smiling and being happy. However, sometimes when we laugh, smile, or frown we use muscles in the face that are creased or contracted into folds of skin that form movement wrinkles more commonly known as dynamic wrinkles. The well-known dynamic wrinkles are "crows feet", frown or "worry lines" in the forehead and between the eyebrows. The creasing and contracting of the muscle over time causes deep and permanent wrinkles.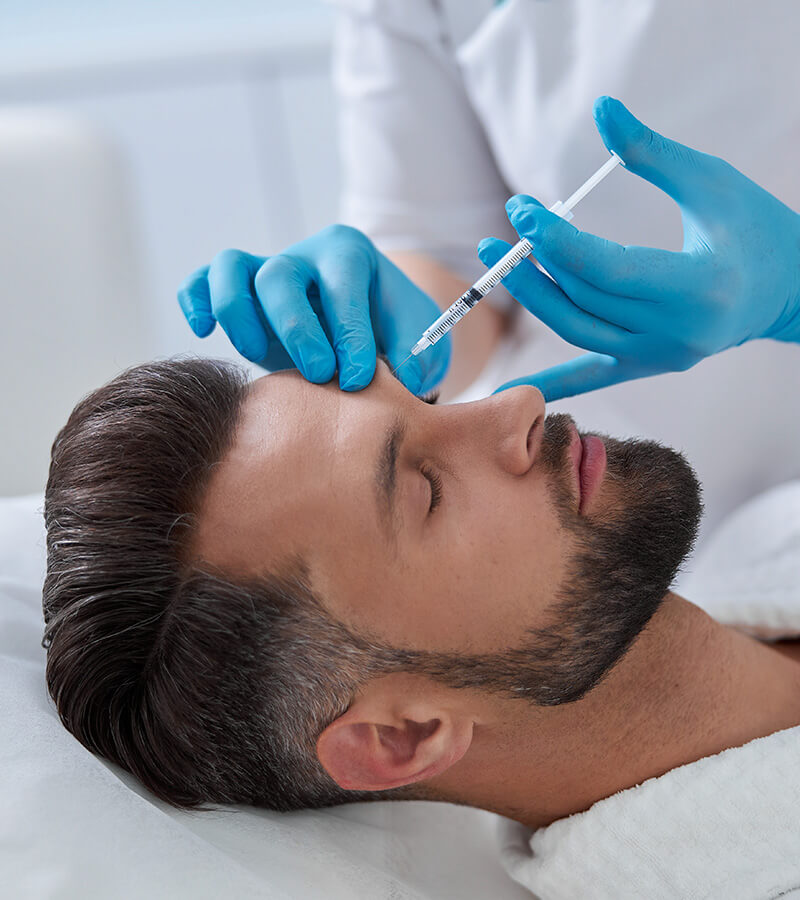 Models
Reasons for Considering a BOTOX® Treatment:
Excessive facial wrinkles.
Large wrinkles or furrows in your forehead.
Small wrinkles or "crow's feet" around your eyes.
A vertical "frown line" between your eyebrows.
BOTOX® Cosmetic Treatment General Procedure
The procedure works by altering the facial muscles beneath the skin that are related to wrinkles. A cream with local anesthetic can be placed on your skin prior to treatment, and ice will be immediately applied upon completion of the BOTOX® treatment. Typically a small amount of BOTOX® is injected into the area of the wrinkle. BOTOX® works by blocking the impulses from the nerve to the facial muscles, thereby relaxing them. The result is the underlying facial muscles relax and the skin begins to smooth out. The effects of a BOTOX® treatment will last approximately three to six months after which the patient may choose to repeat the procedure.
Recovery

Process

Patients generally return to their normal activities immediately as there is no downtime after the procedure is performed. Swelling and bruising are minimal and rare.
Before & After


View Photo Gallery