Since 2006, Dr. Jason M. Jack has been offering breast, body, and facial plastic surgery for women and men in the Birmingham, Alabama, area. At Dr. Jack's private practice, he is especially interested in helping those who wish to undergo breast surgery, rhinoplasty, short-scar facelifts, and post-bariatric body contouring. Dr. Jack is board-certified by the American Board of Plastic Surgery and a member of the American Society of Plastic Surgeons.
Plastic Surgery Specialists in Birmingham, AL
Dr. Jack is a native of Oxford, Alabama, and a graduate of Oxford High School. Dr. Jack began his passion for local communities and leadership at an early age in high school, becoming the quarterback of two Alabama state football championship teams and finishing academically at the top of his class.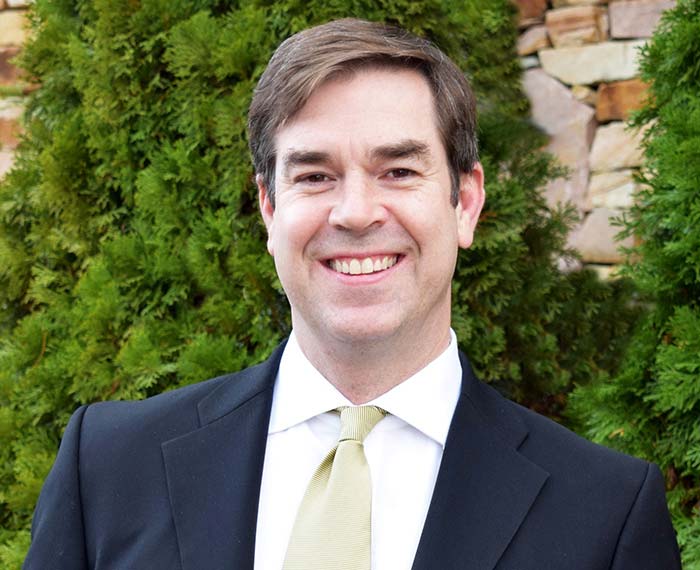 Having excelled in both his extracurricular activities and academics, Dr. Jack had earned an athletic scholarship that led him to the University of Alabama. During this time, Dr. Jack gained important life skills, learned invaluable lessons, and was part of an unparalleled 28-game winning streak by the Crimson Tide and the 1992 National Championship team. Dr. Jack was an Academic All-SEC award winner during his senior year. Additionally, he was recognized at the National Championship Awards Presentation for having the highest GPA on the team.
His accomplishments continued after college. Dr. Jack accepted his enrollment into the University of Alabama School of Medicine in Birmingham, where he graduated in the top five of his class and earned membership in the prestigious Alpha Omega Alpha Honorary Society during his junior year. As a plastic surgery resident, Dr. Jack continued his education and training on a high note, scoring in the top one percent of all plastic surgical residents in the nation on his in-service training examination.
In 2005, he was invited to be a guest speaker at the International Society of Craniofacial Surgery in Queensland, Australia. The following year, Dr. Jack spent time in Ecuador, providing cleft lip, palate, and ear reconstruction surgery for Ambato children in need of medical care. After offering his skills to those around the world, Dr. Jack returned to Birmingham, Alabama, in 2006, where he has been providing care to his community ever since. A dedicated plastic surgeon and caring husband and father, Dr. Jack lives in Homewood, Alabama, with his wife Meleesa, and two children, Evan and Colin.
What Does
Dr. Jason M. Jack

Address?
Revision & Reconstruction
Not quite satisfied with your result from a previous breast augmentation surgeon or procedure? Our board-certified surgeons can guide you on how to complete your breast revision. In addition to helping patients experiencing breast implant concerns, our location can provide breast reconstruction, ear reconstruction (otoplasty), and other reconstructive techniques.
Post-Bariatric Concerns
Weight-loss surgery is a life-changing procedure. Yet, even after surgery, the folds of excess skin, stubborn fat, and weakened abdominal muscles can remain. With Dr. Jack's experience helping post-bariatric body types, patients can achieve restoration and find the body they deserve. This treatment is completed in three stages for comprehensive care and results.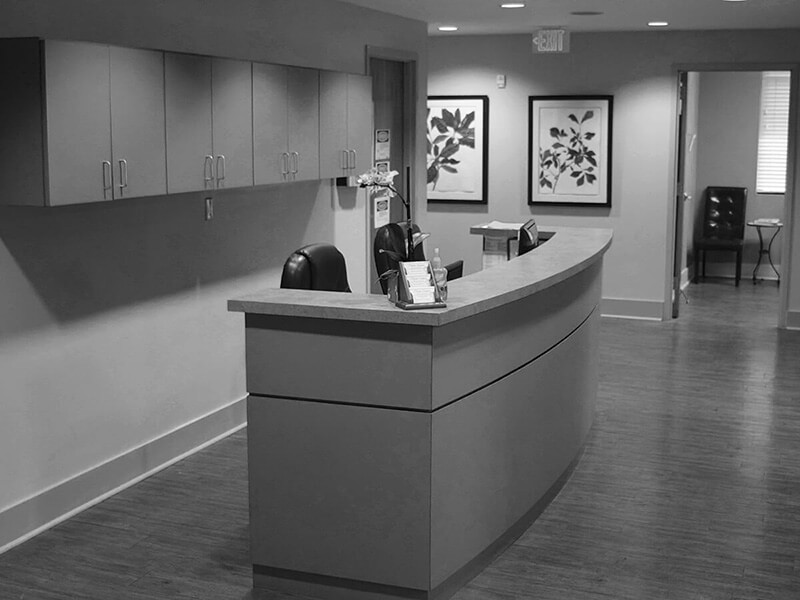 What Does
Dr. Jason M. Jack's

Surgery Process Entail?
Consultation
Dr. Jack is committed to ensuring the comprehensive care and expert counsel that can make any cosmetic surgery simple to understand. During your consultation, Dr. Jack will examine your unique anatomy and develop a surgical plan dedicated to fulfilling your needs and enhancing your quality of life. By the end of your consultation, you will have an informed and well-educated understanding of the steps needed to prepare for your treatment, what to know for the treatment, and what to expect once your treatment is complete.
Treatment
Dr. Jack will use groundbreaking techniques such as the acellular derma matrix (ADM) to advance the reconstructive possibilities for his patients that are breast cancer survivors. No matter the surgery, Dr. Jack carefully tailors each treatment to his patients' appropriate needs. This also includes post-bariatric patients who require special assistance for extra tissue excision.
Recovery
After you have followed Dr. Jack's instructions and have completed the proper steps to a healthy recovery, there should be no limitations. You will eventually be able to resume all daily activities. Most patients do not experience complications during their recovery process, although healing times vary from patient to patient. Patients should schedule their follow up appointments as regularly as possible in order to be cleared for more involved activities at each step of the healing process. Patients who can resume strenuous activities are often in the final stage of their recovery.
Schedule a Consultation
How Does Dr. Jack Address
Your Concerns?
Surgical
Surgical techniques and tools have advanced tremendously in the past decades and so to have the results for patients. Now more than ever, patients can enjoy longer-lasting results and more precise corrections. With Dr. Jack's years of professional experience, no patient goes unfulfilled when seeking result-driven solutions to their cosmetic goals.
Non-Surgical
The advent of non-surgical techniques and tools have become more powerful in their own right, giving patients who are not yet ready for more invasive options the liberty to enjoy significant results in areas regarding facial enhancement and body contouring. Non-surgical treatments not only offer prominent results but little to no downtime, less expensive procedure costs, and the ability to maintain and enhance other procedures. Non-surgical treatments are the most flexible and adaptable aesthetic solutions to date, rivaled only by surgical treatments.
Frequently Asked Questions
When can I expect to find out the price of my surgery or non-surgical procedure?
After your consultation, you should have a clear and straightforward answer regarding what to expect for the pricing of your treatment. It is recommended that you come to your consultation with prepared questions so that all your answers are met. Dr. Jack must take a clear assessment of your goals and expectations and understand the unique conditions of your cosmetic concerns to calculate a procedure cost.
Procedure costs do not always include facility fees, anesthesia fees, and medication costs. Because of this, Dr. Jack will also make this information available during your consultation. Patients should also note that costs will vary between doctors based on their experience and the years they have committed to their medical practice or specialty.
What activities can I do and not do after plastic surgery?
Once you have followed the instructions of Dr. Jack and you have completed the proper steps of a healthy recovery, such as medication, incision area cleaning, and rest, there should be no limitations, and you will eventually be able to resume all daily activities. Most patients have no complications during their healing process, although healing times do vary from patient to patient. Patients should schedule their follow up appointments regularly to be cleared for more involved activities at each step of the healing process.
Are there any medications I should avoid before plastic surgery?
You should avoid taking any anticoagulants several days before plastic surgery. Anticoagulants are blood thinners and can complicate the procedure. These include aspirin, ibuprofen, and herbal supplements that thin the blood.
What are some complications after plastic surgery that I should report to Dr. Jack?
Serious complications after surgery are rare; however, they can occur.
If complications like prolonged swelling, persistent pain, drastic changes in skin sensation, or cardiac issues occur or persist, you should visit your doctor immediately.
How long does plastic surgery take to perform?
Depending on the extent of corrections needed, and the procedures combined, the length of your surgery can range from three to six hours. It is important to address procedure times during consultation to understand the specific time frames associated with your surgery. This will allow you to make the proper accommodations, such as childcare and assistance getting home.