A surgical enhancement that accentuates the size and shape of a woman's breasts. If you are interested in breast augmentation, contact our office in Birmingham, Alabama, to schedule your consultation.
Breast Augmentation

Surgery in Birmingham, AL

Also known as breast enlargement, a breast augmentation surgery involves placing an implant in each breast to increase breast volume, improve breast shape and firmness, and provide a degree of lifting where necessary. Breast augmentation specialists Dr. Robert I. Oliver, Jr. and Dr. Jason M. Jack located in Birmingham, Alabama, can help you achieve your aesthetic goals of having beautiful, natural-looking breasts. Along with our friendly staff, our plastic surgeons will offer you attentive and personalized care from your initial consultation to your final postoperative visit and beyond.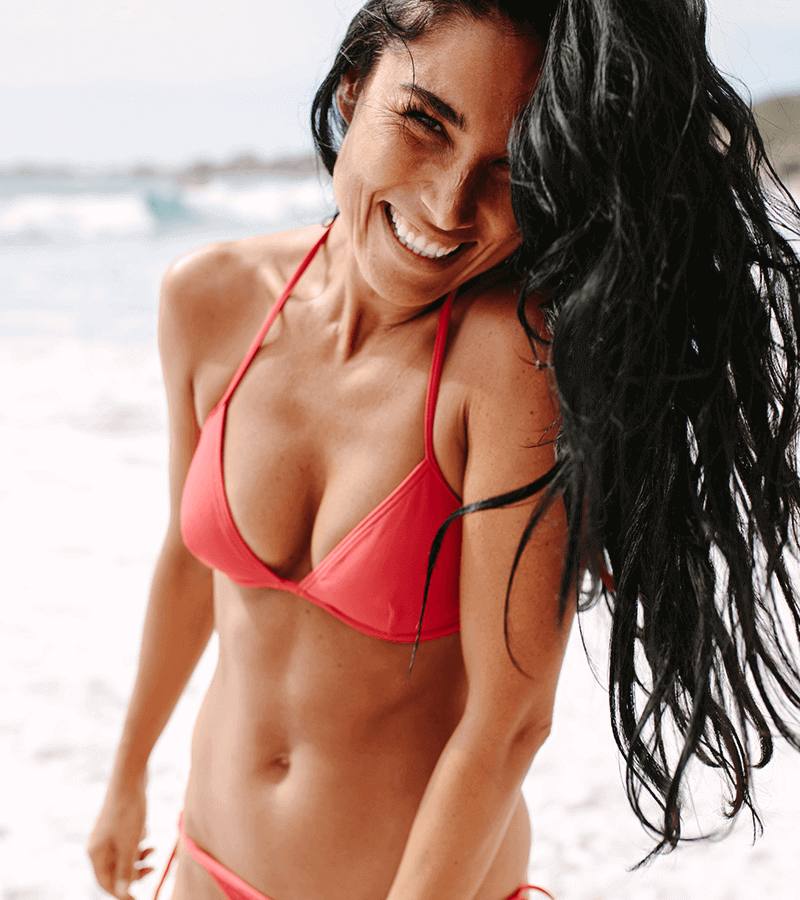 Model
Is
Breast Enhancement

Right For Me?
Naturally Small Breasts
If you have naturally small breasts, you may want to enhance your bust size with breast augmentation. Using implants, our surgeons can give you a fuller breast profile while maintaining a natural-looking appearance. Breast implants can transform your figure and create a more alluring feminine shape by accentuating your curves and boosting your breast size.
Volume Depletion After Pregnancy or Weight Loss
If pregnancy, nursing, or weight loss has depleted your breast volume, breast augmentation can restore the fullness to your breasts. Implants can fill deflated breasts and create a more pleasing appearance. The implants will also improve the firmness of your breasts and may provide a slight lift to counteract very mild sagging.
Asymmetry or Shape Concerns
If your breasts are naturally asymmetrical or poorly shaped, breast augmentation can make them round and even. To correct breast asymmetry, either a single implant is inserted into the smaller breast, or differently sized implants are inserted into both breasts. This approach produces a balanced, full breast profile. For shape correction, implants can be strategically inserted into both breasts to create a fuller and rounder appearance.
Your Breast Augmentation
Procedure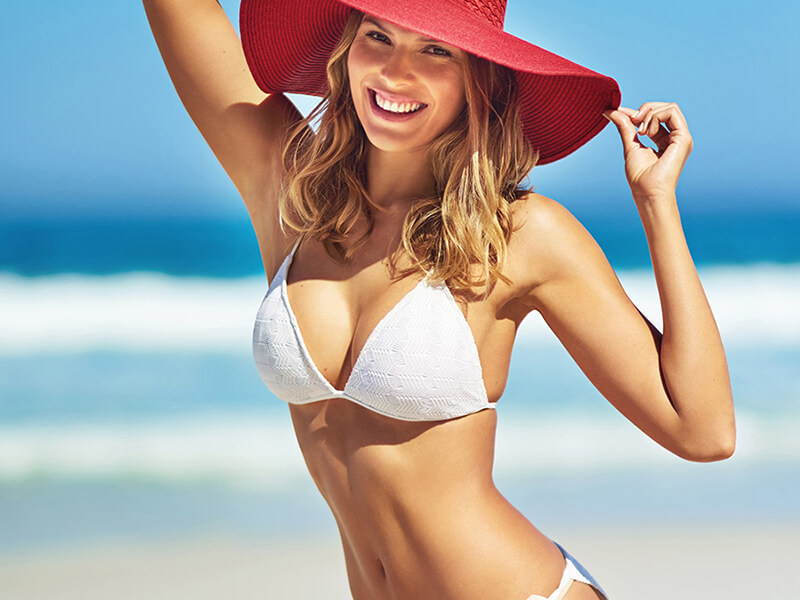 Model
Implant

Options
Silicone
Filled with a highly cohesive silicone gel
Results look and feel more natural
Requires slightly larger incisions to accommodate the implant
Most popular choice worldwide for breast augmentation
Saline
Filled with a saline (salt water) solution
More affordable than silicone implants
Less natural result in thinner patient
Can be filled after insertion for less scarring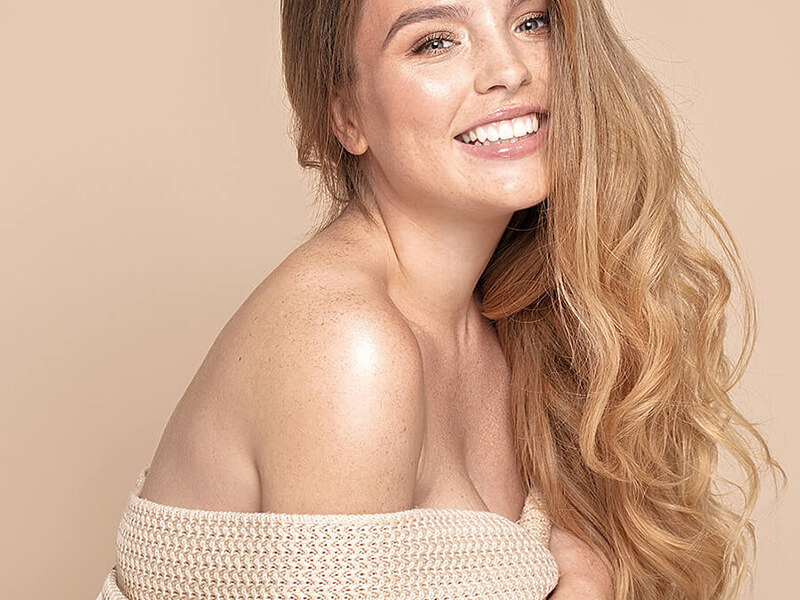 Model
Placement

Options
Under the Breast Tissue (Subglandular)
The implant is inserted underneath the glandular tissue and above the chest wall muscle
Provides a more lifted appearance
Requires a shorter recovery
Behind the Chest Wall Muscle (Subpectoral)
The implant is inserted underneath both the glandular tissue and the chest wall muscle
May provide a more natural appearance and better long-term support
Requires a longer recovery
Incision

Options
Inframammary
The incision is placed in the lower portion of the breast along the crease
Most frequently used technique
Accommodates all implant styles
Transaxillary
The incision is placed in the armpit
Implant options are limited
The breasts will have no scarring
Periareolar
The incision encircles the areola (the darker skin surrounding the nipple)
Accommodates many implant styles
Procedure
Details
Performed as an outpatient procedure at our state-of-the-art surgical facility located in Birmingham, Alabama
Procedure typically lasts 45 to 60 minutes
The patient is placed under general anesthesia
Incisions are placed in the desired locations
Pockets are created in each breast to make room for the implants
Implants are inserted into the breast pockets
If saline implants are used, one or both implants may be filled after insertion for ideal symmetry and balance
The incisions are sealed with resorbable sutures to complete the procedure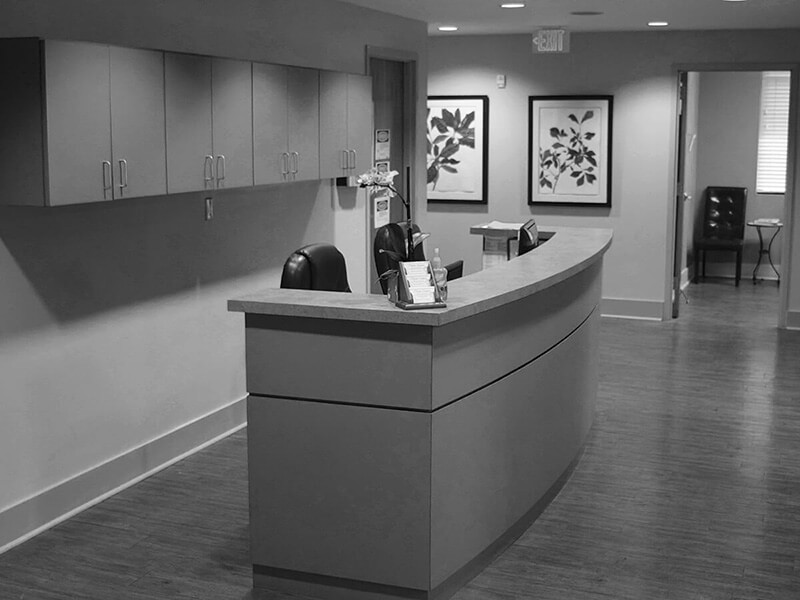 Have Questions

About Breast Augmentation in Birmingham Alabama?

If you are interested in breast augmentation, contact our office in Birmingham, Alabama to schedule your consultation.

Contact Us
Frequently Asked Questions
What should I expect during my recovery after breast augmentation?
Bandages are applied immediately after surgery to aid the healing process and minimize breast movement during recovery. Once the bandages are removed, a specialized surgical bra should be worn for several weeks. Drains are usually not needed, and no suture removal is required. Any discomfort can be treated effectively with oral medication. While postoperative complications are rare, patients can minimize potential problems by carefully following the directions given by their physician. Typically, patients are well enough to return to work after about one week. Some swelling may persist for up to six weeks. Postoperative instructions call for no strenuous activity or heavy lifting for four to six weeks.
Can I combine breast augmentation with other procedures?
Breast augmentation patients can undergo additional surgeries to enhance their body contours more dramatically. Some of the more popular procedures combined with breast augmentation include breast lift surgery, tummy tuck surgery, and liposuction. Breast augmentation is frequently performed as a part of the Mommy Makeover, which combines multiple procedures to reshape the body after pregnancy and childbirth.
What type of implants should I get?
In addition to choosing between silicone and saline implants, there is a wide variety of implant styles from which to choose. During your personal consultation, your surgeon will explain the differences in material, size, shape, texture, and other implant characteristics. Your surgeon will recommend which implants will be most likely to accommodate your unique needs. The collaborative discussion will ensure that you make the best choice so that you can look forward to having the breasts you've always wanted.
How much larger will my breasts become?
The natural size and shape of your breasts as well as the type and size of implants you have selected will determine how large your breasts will be after surgery. Breast augmentation can increase a woman's breast size by one or more bra cup sizes.
How long will my results last?
While your implants may need to be replaced at some point, your results from breast augmentation surgery will be long lasting. Women who undergo this procedure can enjoy their enhancement for decades.