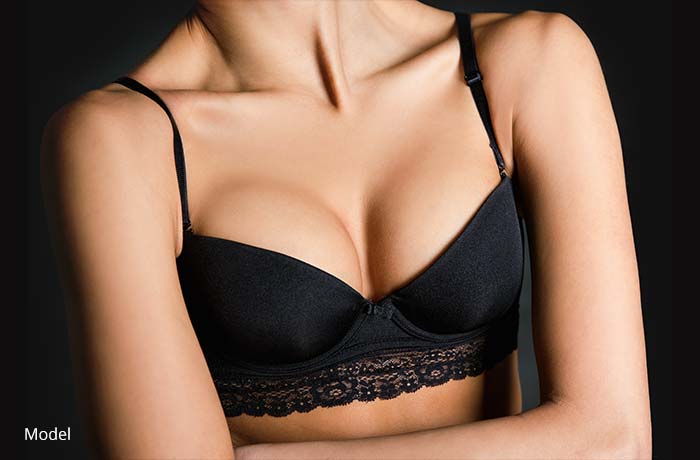 Breast Reduction
Breast reduction is an operation to reduce the size of the breast and at the same time achieve an aesthetic shape.
Plastic Surgery Specialists Dr. Robert Oliver Jr. and Dr. Jason Jack in suburban Birmingham, offer breast reduction that reshapes the breasts in order to make them smaller, lighter, and firmer. Reduction is accomplished by removing excess fat, glandular tissue, and skin.
Women with overly large breasts that often feel that their lives are restricted both physically and emotionally are excellent candidates for this procedure. Overly large breasts can be a source of physical discomfort, causing back and breast pain, and can often lead to bad posture.
A breast reduction procedure can restore proportion to your body and give you more self-confidence and the freedom to lead the life you want to live.
Reasons for Considering a Breast Reduction:
Back, neck or shoulder pain caused by heavy breasts.
Sagging breasts produced by their large size.
Disproportionate body frame attributed to oversized breasts.
Restriction of physical activity due to the size and weight of the breasts.
Painful bra strap marks and/or rashes as a result of large breasts.
General Procedure
Techniques for breast reduction vary; however, the most common procedure in our practice involves a short-scar vertical breast reduction. From the areola, the incision goes down and ends at the breast crease. Occasionally, an extension of that incision will continue along the breast crease if needed to improve the breast shape. The surgeon then removes excess glandular tissue, fat, and skin. Next, the nipple and areola are repositioned to a higher position and held in place by stitches. Occasionally, liposuction alone can be used to reduce breast size. The best procedure can be determined during the initial consultation visit.
Of all plastic surgery procedures, breast reduction results in the quickest body-image changes. Patients are pleased with the elimination of physical pain caused by large breasts as well as a better proportioned body, an enhanced appearance, and better fitting clothes.

Recovery Process
Generally, post-operative instructions call for no heavy lifting or strenuous activity in order to speed up the healing process and reduce the recovery time. Bandages are applied immediately following surgery to aid the healing process and to minimize movement of the breasts. Once the bandages are removed, a specialized surgical bra will need to be worn for several weeks. Since resorbable sutures are used, suture removal is not needed. Drains may or may not be necessary depending on the size of the reduction. Birmingham breast reduction patients sometimes report minor pain associated with surgery. Any pain can be treated with oral medication. While complications are rare, patients can minimize potential problems by carefully following the instructions given after surgery.
BOARD CERTIFIED PLASTIC SURGEONS
Both 
Dr. Oliver
 and 
Dr. Jack
 are members of the American Society of Plastic Surgeons (ASPS) and board certified by the American Board of Plastic Surgery (ABPS). Along with a caring and welcoming staff, Dr. Jack and Dr. Oliver strive to provide patients with close attention to detail throughout their procedure. From the first appointment to the final post-surgery visit, each patient may anticipate personalized care.
Those in the Tuscaloosa, Birmingham, and Anniston areas interested in breast reduction surgery may reach Plastic Surgery Specialists by calling (205) 298-8660. For added convenience, a
contact form
and e-mail are provided.