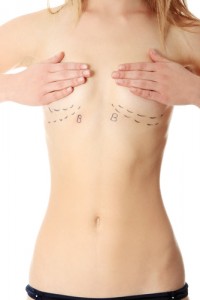 Having breasts that are small or sagging robs many women of their confidence. If you are bothered by the appearance of your breasts and feel that they could use a boost along with your confidence, surgical correction is available.
Breast enhancement surgeries can increase the size and/or improve the shape of your breasts, but it may seem like you're sifting through murky water attempting to figure out what will work best for you. If you aren't sure which breast enhancement procedure is going to give you the results you desire, the following information can help you decide based on the factors that apply to you.
Breast Augmentation
When many women think of breast enhancement, they automatically think of breast augmentation because it is the most popular enhancement surgery. Breast augmentation surgery uses implants to increase the size, reshape, and correct asymmetry of the breasts. Implant options are saline (which provide a more rounded look and feel) or silicone (which more closely simulate natural breast tissue). The implant placement (under or over the pectoral muscle) can also affect the aesthetic appearance of the breasts.
Women who choose breast augmentation generally identify with one or more of the following:
Desire for an increase in breast size

Abnormally shaped breasts

Embarrassment due to breast asymmetry (one breast smaller than the other)
Breast Lift
Many women fail to realize that their breast issues may be due to weakened breast tissue and/or stretched skin. Women often experience breast sagging as a result of aging, pregnancy, and weight loss. Severe breast sagging can prevent the breasts from appearing full and perky. Breast lift surgery removes excess tissue and sutures what remains into a flattering position and shape on the chest.
Women who choose breast lift surgery generally identify with one or more of the following:
Mild to severe breast ptosis (sagging)

Pendulous breasts

Enlarged areolas

Nipples and areolas that hang below the breast crease or point downward

Drooping breasts that are large or of adequate size
Combination
It is important to discuss your goals with your doctor to determine the right procedure(s) for you. Women often find that they need a smaller bra size after breast lift surgery due to the tightening of the tissues and wish they had also undergone breast augmentation. Those who wish to increase the size of their breasts while also elevating them to a higher position combine the breast augmentation and breast lift procedures into one surgery.
Sagging breast tissue may lead to complications later if a breast augmentation is performed alone when a lift is also needed. In these instances, an issue called the "double-bubble deformity" can occur, where the breast tissue that should have been lifted sags below the implant. A lift with your augmentation can help prevent tissue sagging and this problem.
If you are seeking breast enhancement surgery, schedule your consultation with Plastic Surgery Specialists of Birmingham. Dr. Oliver, Dr. Jack, and their friendly staff are available to answer any questions or concerns you may have. Contact our office today at 205-298-8660 or fill out our online contact form here for more information.