4 Minute Read:
While there are seemingly numerous options of cosmetic breast surgeons available, not every surgeon is right for your specific needs.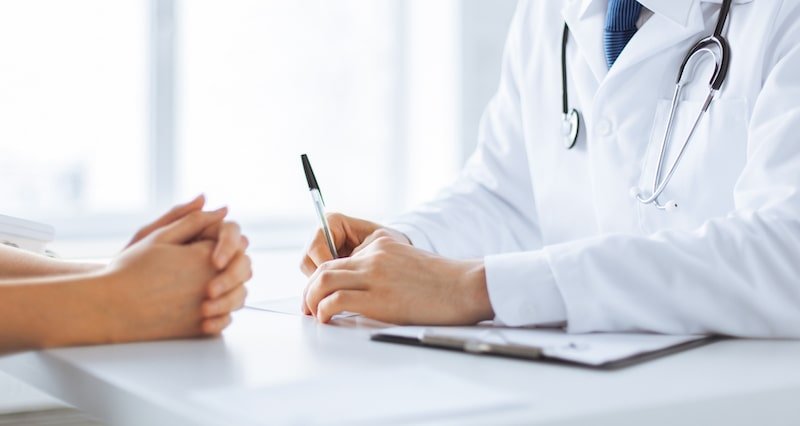 If you are looking to undergo a breast procedure (whether that be breast augmentation, breast lift, or breast reduction surgery), you want to make sure that you are selecting the best Plastic Surgeon for the job and the one you can feel most comfortable with.
The best way to determine if a Plastic Surgeon is right for you and your aesthetic desires is to schedule a consultation with that surgeon.
During your consultation, the surgeon will listen to your cosmetic frustrations and goals, evaluate your condition, and, most importantly, answer any questions you may have. If you are unsure what questions to ask during your consultation, we are here to help. 
Below are 11 questions to ask your potential surgeon when you are choosing which is right for you:
1. Are You Board Certified?
Board certification means that the plastic surgeon has met the education and training requirements needed to make them competent and knowledgeable about their specific area of practice. A board-certified plastic surgeon must also pass tests proving their ability to perform procedures successfully and safely.
2. Where Did You Receive Your Education and Training?
A credible institution, for both initial education and residency training, can help ensure that a cosmetic surgeon is skilled and knowledgeable about various cosmetic procedures. These institutions not only offer skills to surgeons but also reiterate moral and ethical standards for future surgeons.
3. How Many Years Have You Been Practicing Plastic Surgery?
As with any profession, the more a cosmetic surgeon practices their craft (plastic surgery), the more skilled they become. By choosing a plastic surgeon with a long and successful career, you can better ensure they have the experience necessary to help you achieve the aesthetic results you desire.
4. How Many Times Per Year Do You Perform the Breast Procedure I'm Seeking?
Similar to a surgeon with a long and established career, choosing a cosmetic surgeon who regularly completes the specific breast procedure you are looking to undergo is essential. This ensures that the surgeon is skilled at the intricacies of the procedure, which can result in a better physical outcome for you.
5. How Much Will My Breast Surgery Cost?
One of the most common concerns plastic surgery candidates have is the cost of their procedure. While there are some consistencies with the price of specific plastic surgery procedures, including breast surgeries, it is important to understand that the specific cost of each procedure varies and is dependent on various factors, including material (breast implant type) and the extent of correction needed.
At your consultation, you should be given an accurate cost estimate.
6. Do You Have a Before and After Gallery?
Seeing specific examples of a plastic surgeon's work can help establish the surgeon's skill with the procedure and help you visualize your results.
While many plastic surgeons offer gallery photos on their website (including ours here), your potential surgeon will share even more photos and information with you during your consultation.
7. Where Will My Procedure Be Performed?
Breast surgery procedures are completed in a hospital, a surgical center, or the doctor's office. Knowing more about the specific location of the surgery can help you choose the right location. Some things to keep in mind include ensuring the location is clean, accessible, and familiar.
8. What Will My Recovery Be Like?
Another common concern patients have with their breast surgery procedure is their recovery. Asking your potential surgeon about their specific post-surgical instructions can help you plan your procedure and recovery and give you a better idea of what you can expect.
9. What Is Your Complication Rate?
While cosmetic procedures are becoming safer every year, there are still complications associated with plastic surgery. Your potential surgeon should review these complications and risks during your consultation. However, a smart question to ask is what their complication rate is.
Choosing a surgeon with a low complication rate does not guarantee a complication-free procedure, but it does mean you will have a better chance for a safer and more successful outcome.
10. When Can I Resume My Normal Activities After My Surgery?
Plastic surgery can be life-changing; however, this doesn't mean that you want to miss out on life because of your procedure. During your consultation, your plastic surgeon will evaluate your body and the intended procedure to give you a good idea of when you can expect to return to your daily activities (including exercise). They will also be able to give suggestions on how to speed up your recovery so you can get back to your normal life even sooner.
11. What Results Can I Expect From My Procedure?
Some prospective patients have unrealistic goals and expectations for their plastic surgery procedures. During your consultation, your potential surgeon will be able to give you a clearer understanding of the results you can expect. Additionally, they can suggest any other procedures that can be combined with your breast surgery to help you achieve a more complete and dramatic transformation to your appearance.
Want to Learn More?
If you are interested in undergoing a breast procedure, then schedule your consultation at the Birmingham Specialists by giving us a call at 205-298-8660 or filling out our online contact form here.