3 Minute Read:
Women and men have long realized the benefits of laser hair removal. These treatments offer long-lasting hair reduction results and freedom from the banes of having to routinely shave, wax, or pluck.
But even laser hair removal technology can benefit from an upgrade. This is where CUTERA® ProWave 770™ hair removal system comes in.
Unlike traditional hair removal methods (and some laser treatments), CUTERA®'s ProWave 770™ hair removal system is safer, more effective, faster, and virtually pain-free.
The ProWave 770™ hair removal system utilizes a specially developed light source to reduce hair growth with longer-lasting hair removal results and permanent growth reduction.
This laser hair removal device combines multiple wavelengths provided by Alexandrite, Diode, and Nd:YAG technology to safely deliver faster treatment times and maximum results.
Aren't Laser Hair Removal Treatments Expensive?
The Prowave 770™ is designed to offer excellent results that last longer and come at a lower price than other systems! 
Not only that, but this laser device is extremely versatile and can treat a variety of skin conditions.
Goodbye to Painful Waxing and Shaving Anywhere on Your Body!
Speaking of being versatile, the ProWave 770™ can safely be used on any skin color and type to remove hair and reduce new growth on small and larger areas alike, including the following:
Face
Arms
Armpits
Legs
Back
Chest
Bikini area
A topical anesthetic is available for patients who experience a mild pinching sensation when the light pulses are delivered to certain areas. However, in most cases, no numbing cream is needed.
The First Laser Hair Removal Device to Be Approved by the FDA
Made in the United States, CUTERA® is a well-known leader in aesthetic science and laser treatment. As the manufacturer of the first FDA-approved laser hair removal system, CUTERA® continues to improve its products as new technologies emerge.
Is Laser Hair Removal With CUTERA® ProWave 770™ for You?
Thanks to the ProWave 770™ by CUTERA®, men and women can now have their unwanted body and facial hair removed more effectively and comfortably than ever before.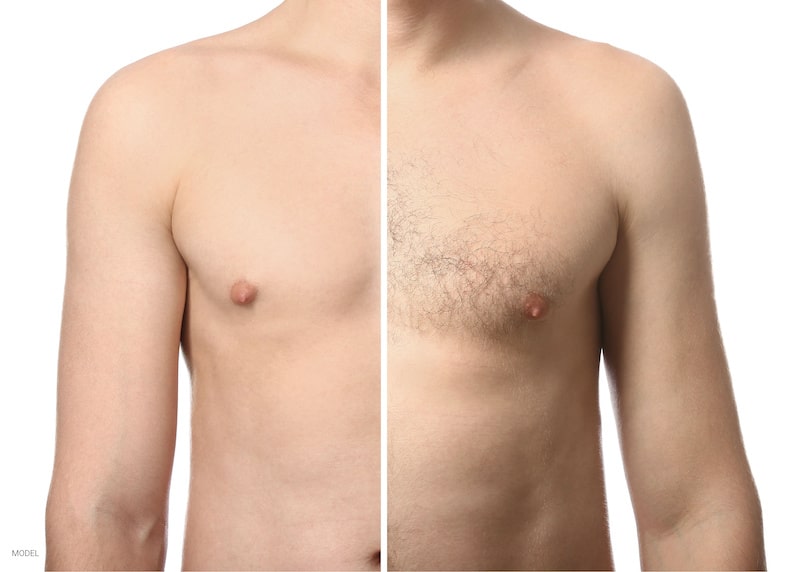 Laser hair removal with CUTERA® Prowave 770™ can benefit almost anyone fed up with razors, depilatory cream, and other less-effective hair removal methods.
The CUTERA® ProWave 770™ Difference
ProWave takes only seconds to treat an area that electrolysis would take up to an hour to address. While electrolysis treats one hair follicle at a time and may take years of regular treatments to achieve the desired results, ProWave can accomplish this in a fraction of the time by targeting hundreds of follicles at once with comfortable, light energy.
The advanced ProWave hair removal system provides more permanent hair removal results, can treat larger areas, and is better at removing light-colored hairs because it uses three different laser technologies.
You can expect an 80% reduction of unwanted hair after three ProWave 770™ sessions. Clinical studies showed this to be true six months post-treatment.
Advanced Laser Hair Removal in Birmingham, AL
If you want to learn more about your advanced MD-approved Birmingham, Alabama, laser hair removal options, call the team at Plastic Surgery Specialists today at 205-298-8660.