Dysport® is an FDA Approved injectable treatment to temporarily eliminate frown lines. Schedule your consultation today at our office in Birmingham.
Dysport®

in Birmingham, AL

When moderate to severe frown lines begin to form between the eyebrows, it may be time to consider Dysport®. Dysport® is a prescription injectable that is approved by the U.S. Food and Drug Administration to temporarily eliminate frown lines. With Dysport®, patients can achieve a naturally youthful look with no signs of frown lines or a "frozen appearance".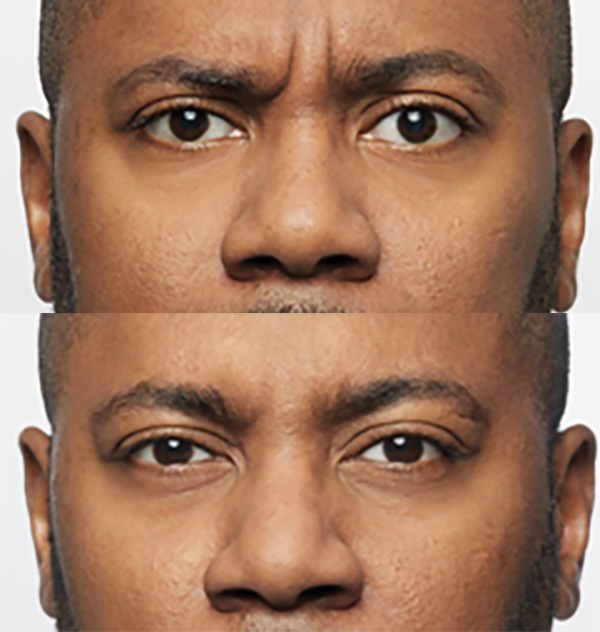 Dysport® Candidates
Candidates for Dysport® may be men or women who are less than 65 years of age. The product is designed to help individuals who have pronounced frown lines caused by years of frowning, squinting, concentrating, and furrowing the brows. Dysport® is particularly beneficial for those who need treatment for larger area wrinkles, as the product tends to diffuse well. It may also be beneficial for the treatment of many smaller wrinkles, such as crow's feet around the corners of the eyes. Elimination of facial wrinkles with Dysport® injections helps you look like a younger you with smoother skin.
Images courtesy of Dysport®
How
Dysport®

Works

Dysport® (abobotulinumtoxinA) minimizes facial wrinkles between the brows by limiting specific muscle activity. With single injections into five points above and between the brows, Dysport® prevents the muscle contractions that cause frown lines. These injections only limit the muscle contractions in this area, allowing the remainder of your facial muscles to continue making normal facial expressions. This way, Dysport® creates natural-looking results that help you maintain a more attractive, youthful, and pleasant appearance. The in-office treatment takes only 10 to 20 minutes with minimal downtime and can eliminate frown lines for up to four months.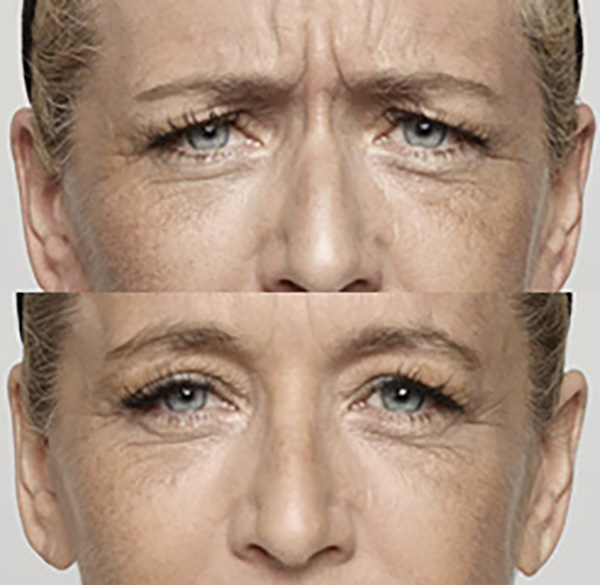 Recovery And Results
Since there is minimal downtime after treatment with Dysport®, you can return to normal activities without delay. Side effects such as swelling, pain, and nose and throat irritation are minor and uncommon. Dysport® acts quickly and can show results as early as two days after treatment. The results last for up to four months, and patients can undergo repeat treatments to maintain their youthful and wrinkle-free appearance.
To learn more about Dysport® or other facial injectables, schedule your personal consultation with us today. Call (205) 298-8660 or fill out our online contact form to request your appointment today.
Images courtesy of Dysport®