3 Minute Read:
The desire to add or restore volume to the face, breasts, and buttocks is not new, nor is the use of fat transfer to accomplish cosmetic improvements. While implants and dermal fillers are sometimes used to increase volume (and can be the best options for particular patients), fat transfer can provide more natural-looking and longer-lasting results in many others.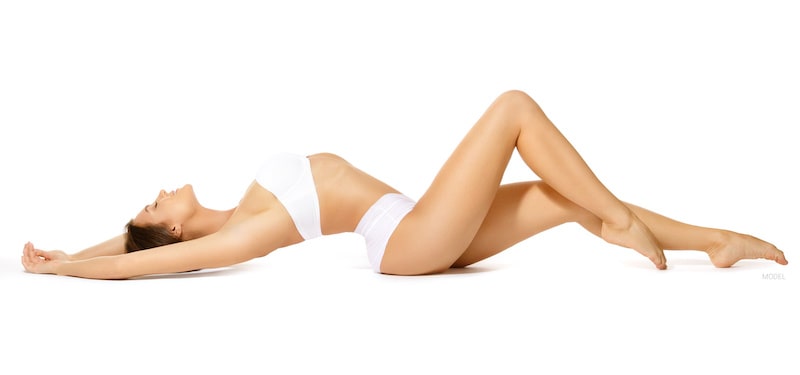 What Are Some Benefits of Fat Transfer?
The main benefits of cosmetic fat transfer procedures include the following:
Removes unwanted excess fat in one or more areas
Provides subtle to dramatic, long-lasting results
Is not known to cause health-related side-effects
Cannot be rejected by the body
Fat transfer is minimally invasive and involves a liposuction procedure to remove fat which is then transferred elsewhere. This technique can be used to recontour several body areas but is most often used to enhance the face, buttocks, or breasts.
What Can Be Achieved With Fat Grafting?
Natural Facial Rejuvenation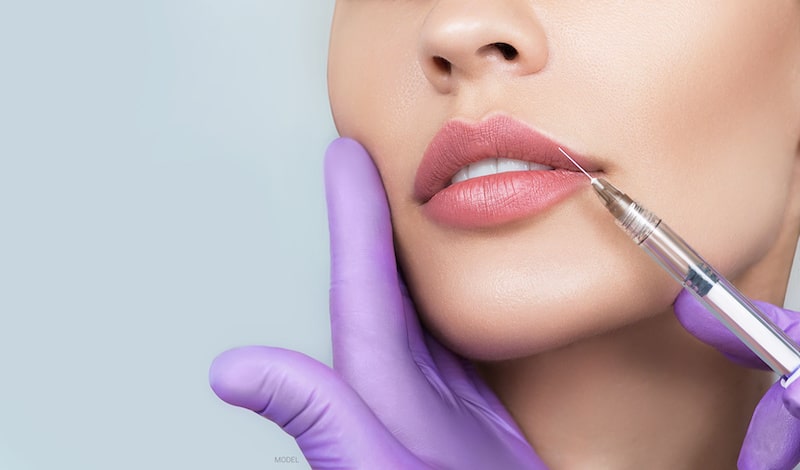 Time, gravity, and sun damage, along with reduced collagen and elastin, can cause facial volume loss, especially in the cheeks, lips, and under the eyes.
Fat can be used in place of dermal fillers to enhance the size and shape of lips and restore youthful facial contours naturally.
Fat transfer can also be used during a facelift procedure to maximize results.
Some patients who have combined fat transfer with a facelift and blepharoplasty (eyelid surgery) say they look up to 20 years younger.
Cosmetic and Reconstructive Breast Surgery
Fat transfer to the breasts is an excellent alternative for women who desire a subtle breast size increase without the potential complications that can accompany saline or silicone implants.
For women seeking a breast lift to address sagging, fat transfer can provide a small size increase for enhanced results without implants.
After mastectomy, fat transfer provides another option for breast reconstruction patients who prefer to restore fullness to their breasts naturally or cannot augment their breasts safely with tissue flaps or implants.
Butt Augmentation With the Brazilian Butt Lift
Butt augmentation is probably the most well-known use for fat transfer and continues to be a popular procedure.
When a well-qualified, board-certified plastic surgeon removes excess fat from the belly and waist, then strategically uses it to add volume and re-contour the butt, the results can be dramatic.
How Long Is Fat Transfer Recovery?
Expect some degree of swelling and bruising at the fat retrieval and injection sites for a few days or up to a couple of weeks. Over-the-counter pain relievers are usually sufficient to address any discomfort.
Most patients can return to work or their normal activities within one week but should refrain from strenuous exercise for four weeks.
Recovery from a Brazilian Butt Lift is more complex than other fat transfer procedures as these patients must avoid sitting for several days and be cleared by their surgeon before driving.
Fat Transfer to the Face, Breast, or Buttocks in Birmingham, AL
At Plastic Surgery Specialists of Birmingham, Alabama, fat transfer procedures are performed by our highly skilled and experienced, board-certified plastic surgeons.
Please call our Birmingham, Alabama, fat transfer specialists at (205) 298-8660 with any questions or to schedule a consultation with Dr. Jack or Dr. Oliver.