3 Minute Read: 
A Mommy Makeover is a customizable surgical procedure that aims to enhance the appearance of a woman who has gone through childbirth (or significant weight loss). It commonly (but not necessarily) combines liposuction, abdominoplasty (tummy tuck), breast augmentation, and breast lift surgery.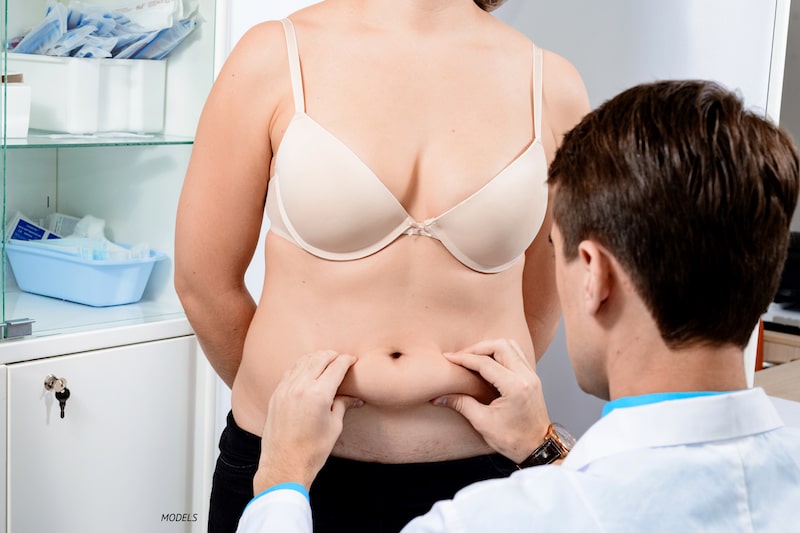 But how can you find a perfect surgeon for this type of surgery? What should you seek in a prospective cosmetic surgeon?
What Should I Look for in a Mommy Makeover Surgeon?
Choosing a perfect Mommy Makeover surgeon may be difficult. There are many plastic surgeons with various specialties, skills, backgrounds, and areas of study. However, the first step is to consider if the surgeon is board-certified.
Board certification signifies that the surgeon has undergone rigorous training in a specified area. Lastly, consider their area of surgical procedures specialization and pick a surgeon who better serves your needs.
Board certification with the American Board of Plastic Surgery (ABPS) is ideal.
What Questions Should I Ask in My Mommy Makeover Consultation?
There are many decisions to make when considering a Mommy Makeover. You will want to ask as many questions as possible to make the best decision. Some of the questions include:
What procedures will be done?

What are the risks and potential complications associated with each procedure?

What is the expected downtime required for each operation?

What are the costs of each procedure?

How long will the results last?

How many times have you performed this treatment?

And what do I do to maintain the results?
How Much Does a Mother's Makeover Cost?
The cost of a Mommy Makeover is determined by the operations performed and the body part in question. After an initial consultation, your plastic surgeon will provide a price estimate based on your medical records.
What Are the Possible Complications Associated With a Mommy Makeover?
Mommy Makeover surgery is safe when the surgeon is qualified and experienced. However rare, you could experience risks, such as bleeding, infection, anesthesia reactions, blood clots, and reactions to implanted devices (breast implants).
Why Is It Important to Choose a Surgeon With a Long History of Performing Mommy Makeover Surgery?
Choosing a surgeon with extensive experience performing Mommy Makeover operations provides you with the greatest outcomes. For example, an inexperienced doctor may cause difficulties during or after your surgery.
Experienced surgeons will have refined their technique over many successful operations and are less prone to complications. This implies that medical complications are less likely to occur. 
What Are the Benefits of Getting Before and After Mommy Makeover Photos?
It's important to examine before-and-after photographs to understand your expected outcomes. 
For example, before and after pictures of women who have gone through the same operation can help you decide if the surgery is appropriate.
Interested in a Mommy Makeover?
Dr. Oliver and Dr. Jack, at Plastic Surgery Specialists in Birmingham, Alabama, look forward to giving you the personalized attention and exceptional natural outcomes possible while using their expertise and skills to inspire each patient's confidence. Contact us at 205-298-8660 or fill out our online form.