3 Minute Read: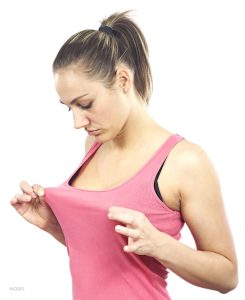 When you are struggling with a breast concern, it can be overwhelming to determine what surgical options you have, let alone the best one. Here at Plastic Surgery Specialists of Birmingham, Alabama, we have broken down the most common concerns women have regarding their breasts and which plastic surgery option is best for them.
What Is Your Breast Concern?
Small Breasts
For women who struggle with undersized, flat, or deflated breasts, breast augmentation surgery is usually the best solution. Breast augmentation uses implants to enhance the volume of the breasts and shape of the breasts. The size and projection of your new breasts can be fully customized to match your desired aesthetic. 
Complications With Implants
Some women who have already had breast augmentation find they are unhappy with how implant(s) change their figure. Others have issues with implants that rupture, rotate, or contract painfully. Regardless of what the issue is, you have the option to remove your implants entirely or remove and replace your implants. You can consult one of our surgeons to determine which option is better for you.
Oversized or Heavy Breasts
Some women deal with oversized or heavy breasts due to puberty, pregnancy, or excessive weight gain. These conditions are unpleasant and can cause health complications over time. Other women prefer to reduce the size of their breasts for aesthetic or social reasons. No matter your reasoning, there are ways to treat oversized or heavy breasts. The best option is a breast reduction operation, which removes excess fat and glandular tissue from the breasts.  
Aging or Sagging Breasts
As women age, they experience some degree of breast sagging caused by a mix of skin laxity, tissue weakening, and gravity. Many women dislike this change and are unaware that it can be corrected. Breast lift surgery can tighten loose skin, lift the sagging breasts, and even reduce breast wrinkles. This procedure is especially popular among mothers who are unhappy with their breasts' appearance after they stop nursing. It can provide a younger, perkier-looking bust for women to enjoy for years to come.  
What If I Have More Than One Breast Concern?
While you obviously should not get a breast reduction and augmentation done simultaneously, most of these procedures can be combined to treat multiple issues at once during a single operation. Breast augmentation or breast revision surgery can easily be combined with a breast lift. A breast reduction can also work well with a breast lift treatment to ensure oversized, sagging breasts become the size and shape you desire. 
Consult with our surgeons to determine if you can combine multiple procedures into a single operation and address multiple concerns at once.
Interested in Learning More?
If you live in the greater Birmingham area and have questions about breast procedures, our knowledgeable staff at Plastic Surgery Specialists of Birmingham, Alabama, are available to answer your questions. Contact us by calling 205-298-8660 or online via our online contact form. We will be happy to outline the pros and cons of each procedure and book you for a one-on-one consultation with our board-certified plastic surgeons.